I wish Sharon lived in Chicago, I would totally take her classes! She needed a package of logos, and a website where she could market her workshops.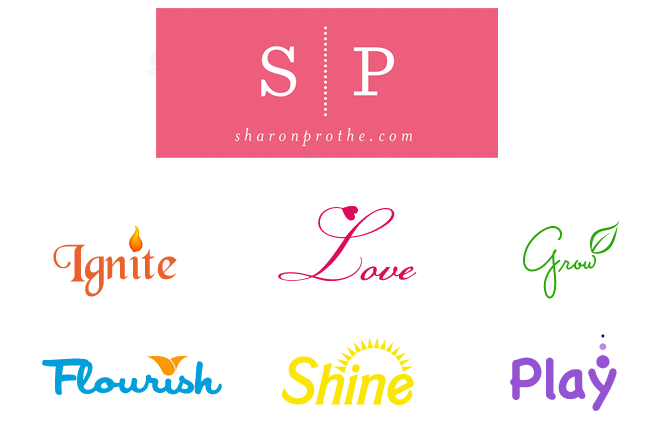 We started with a logo for her name, and a mini-logo for each of her seasonal workouts that she could use on her handouts.
Once we were there, we built out the website.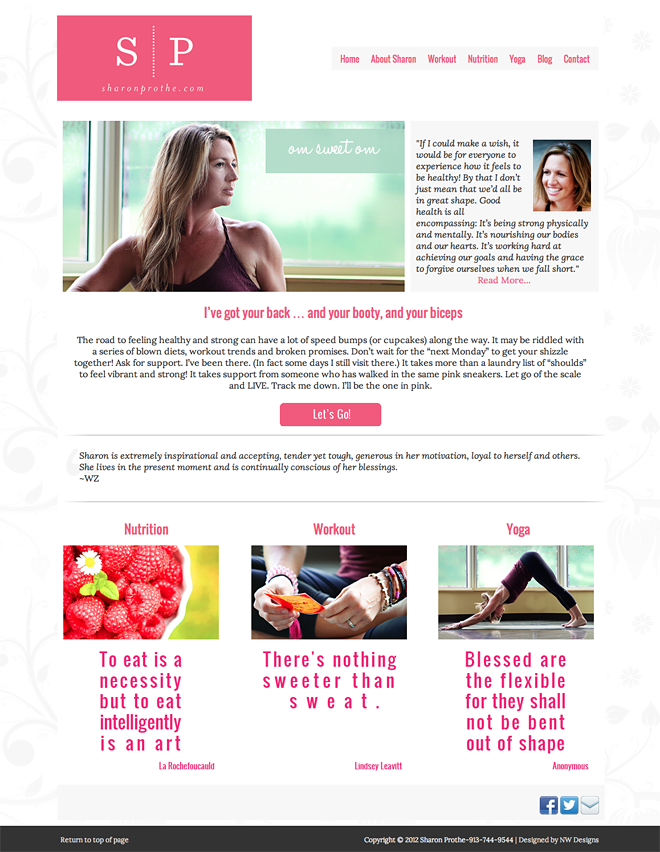 Sharon wanted the site to have a light feel to match her personality. We used a lot of white with just some pops of the bright pink.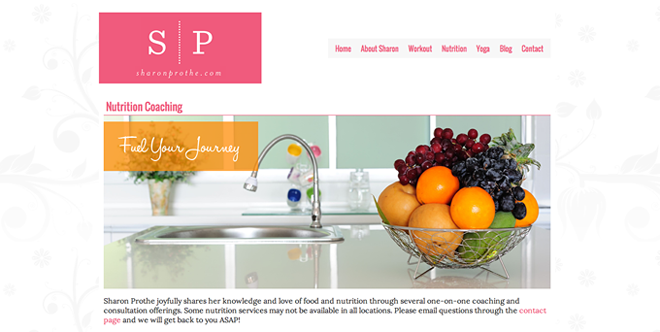 I really wanted the interior pages to have great photos that popped. My favorite was on the Nutrition page. Help yourself to some fruit;)